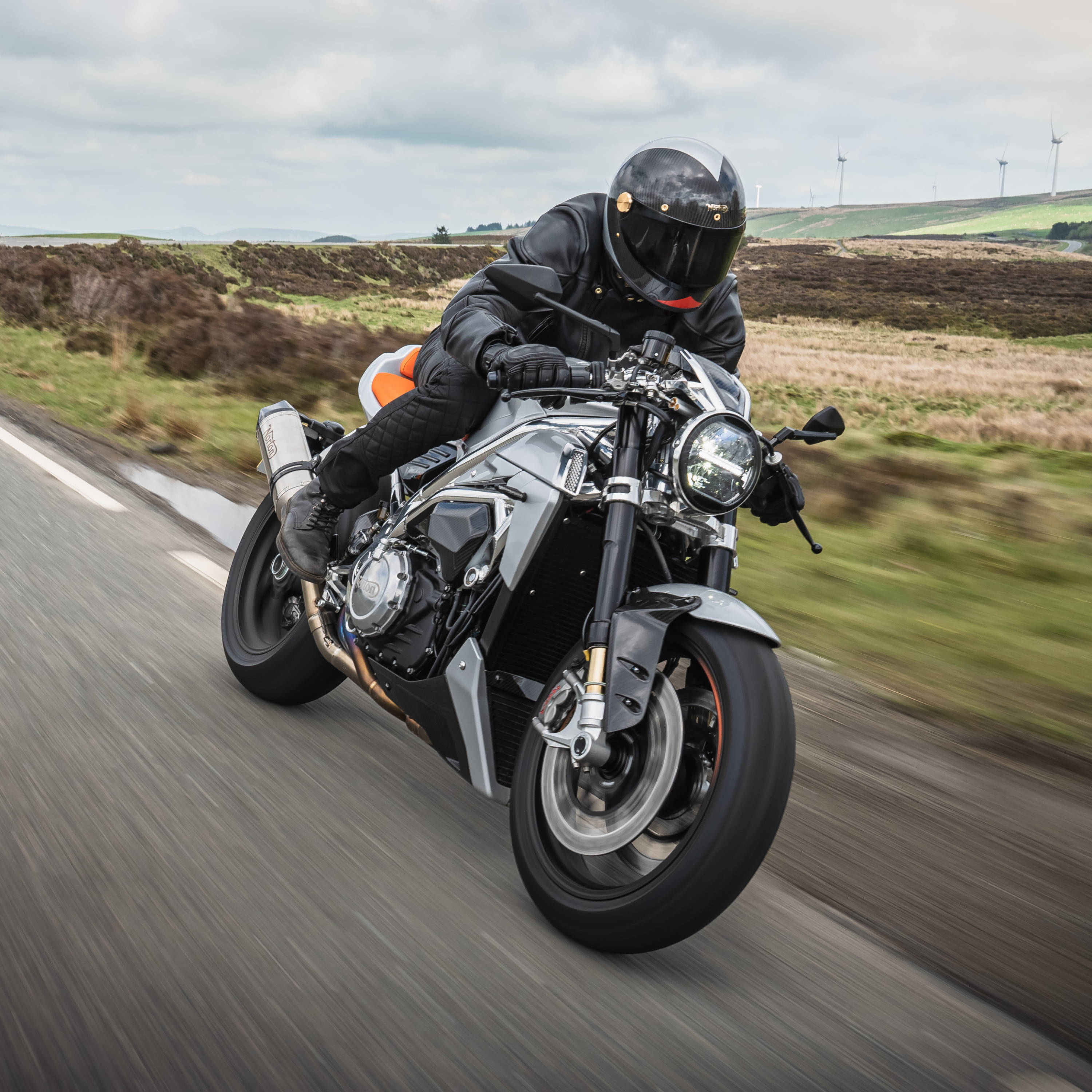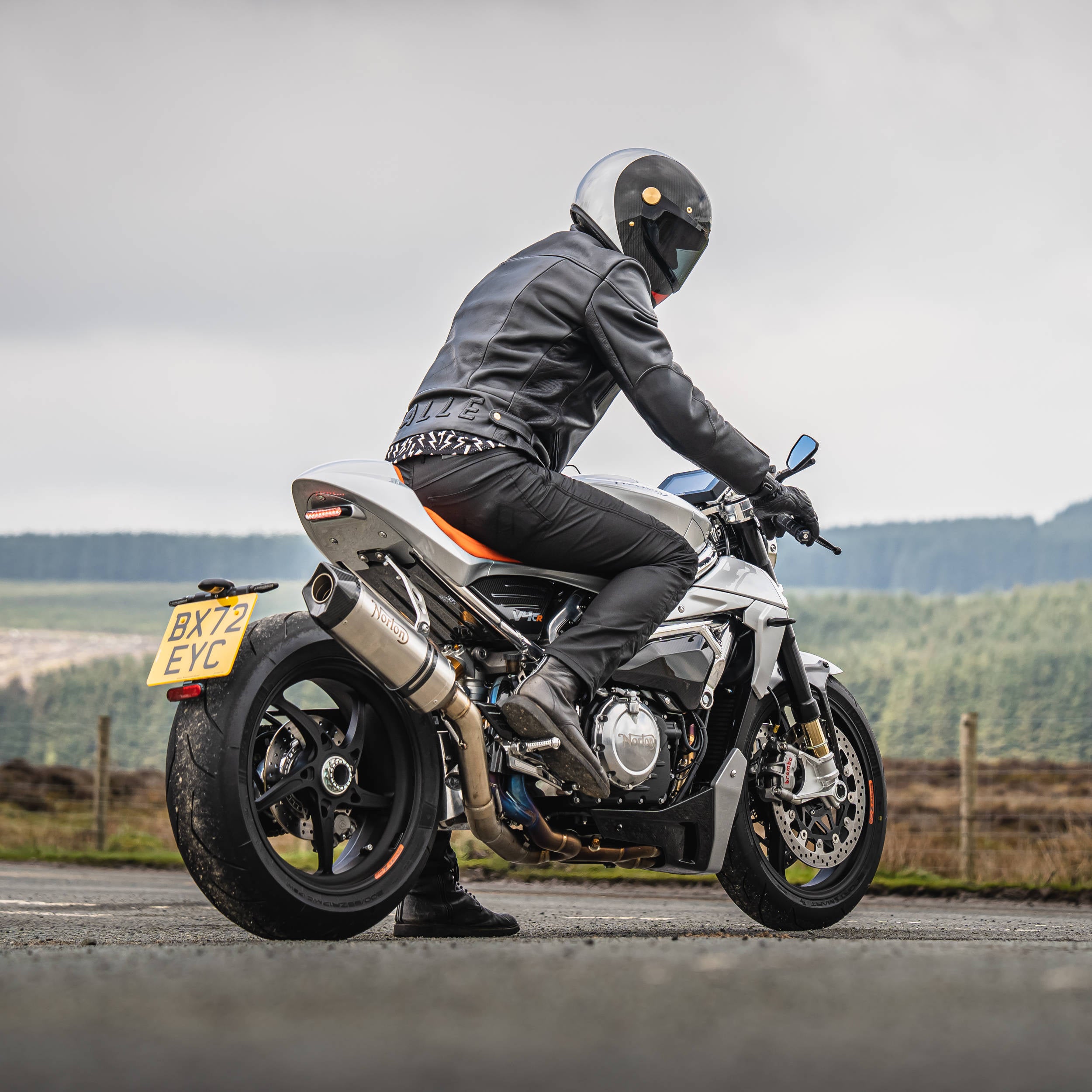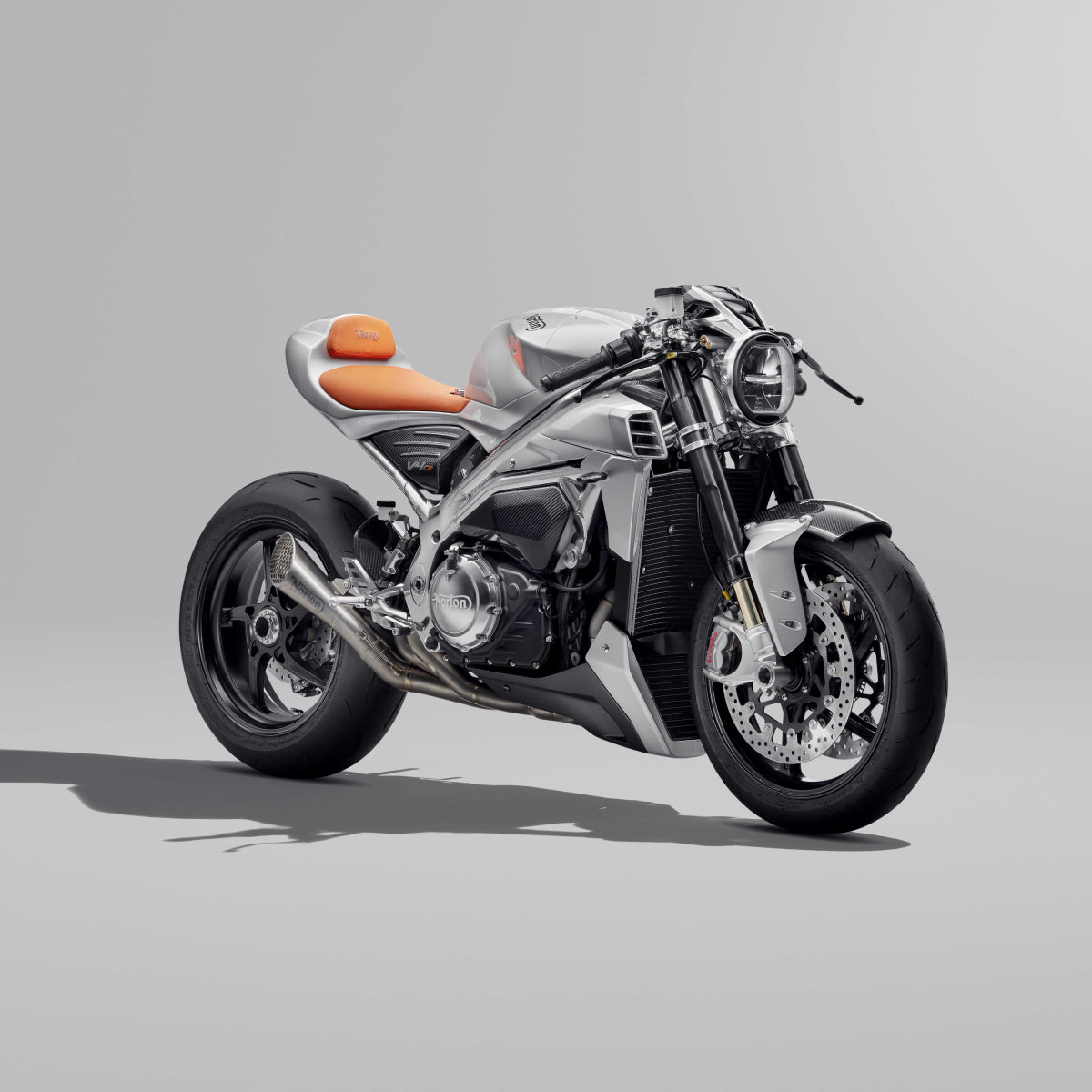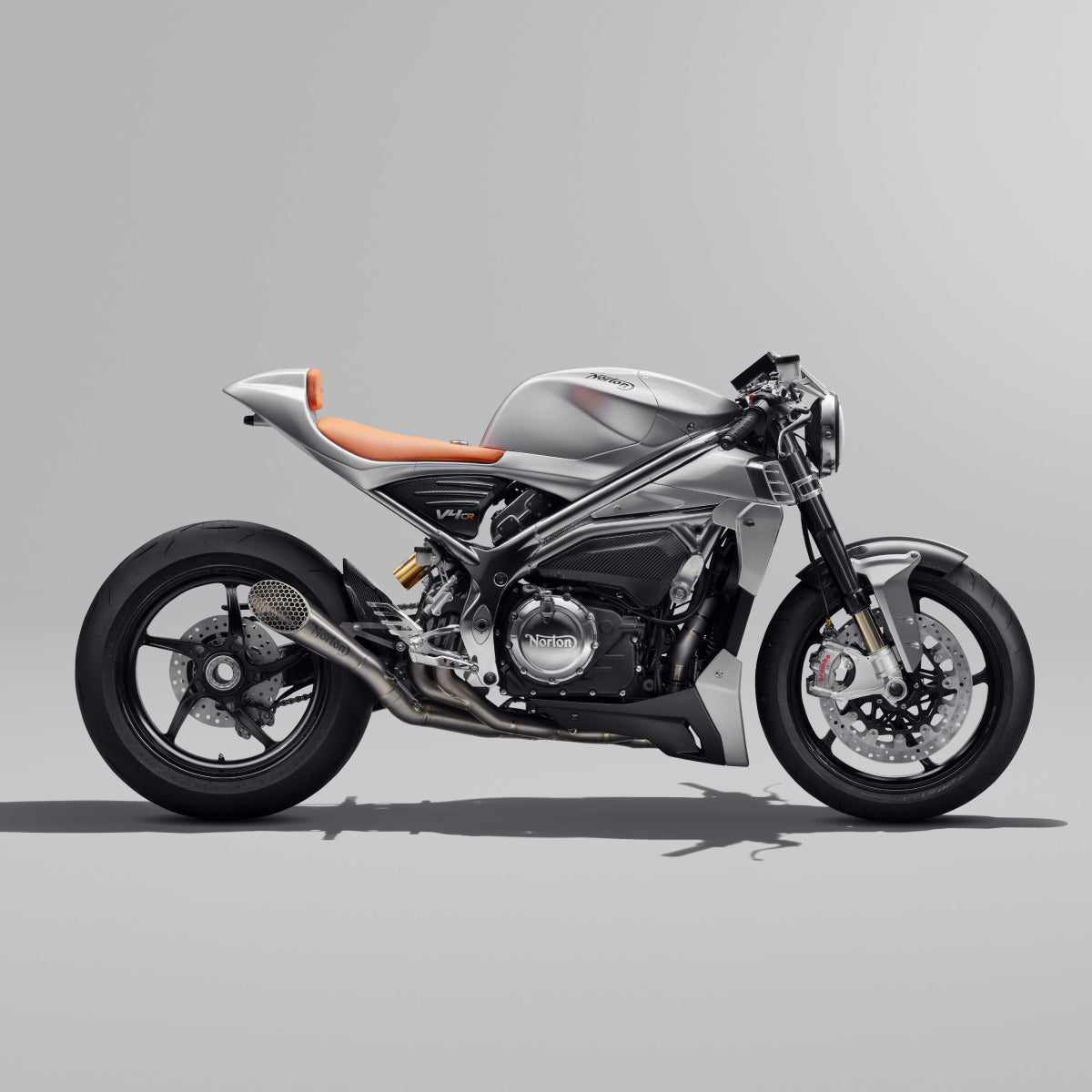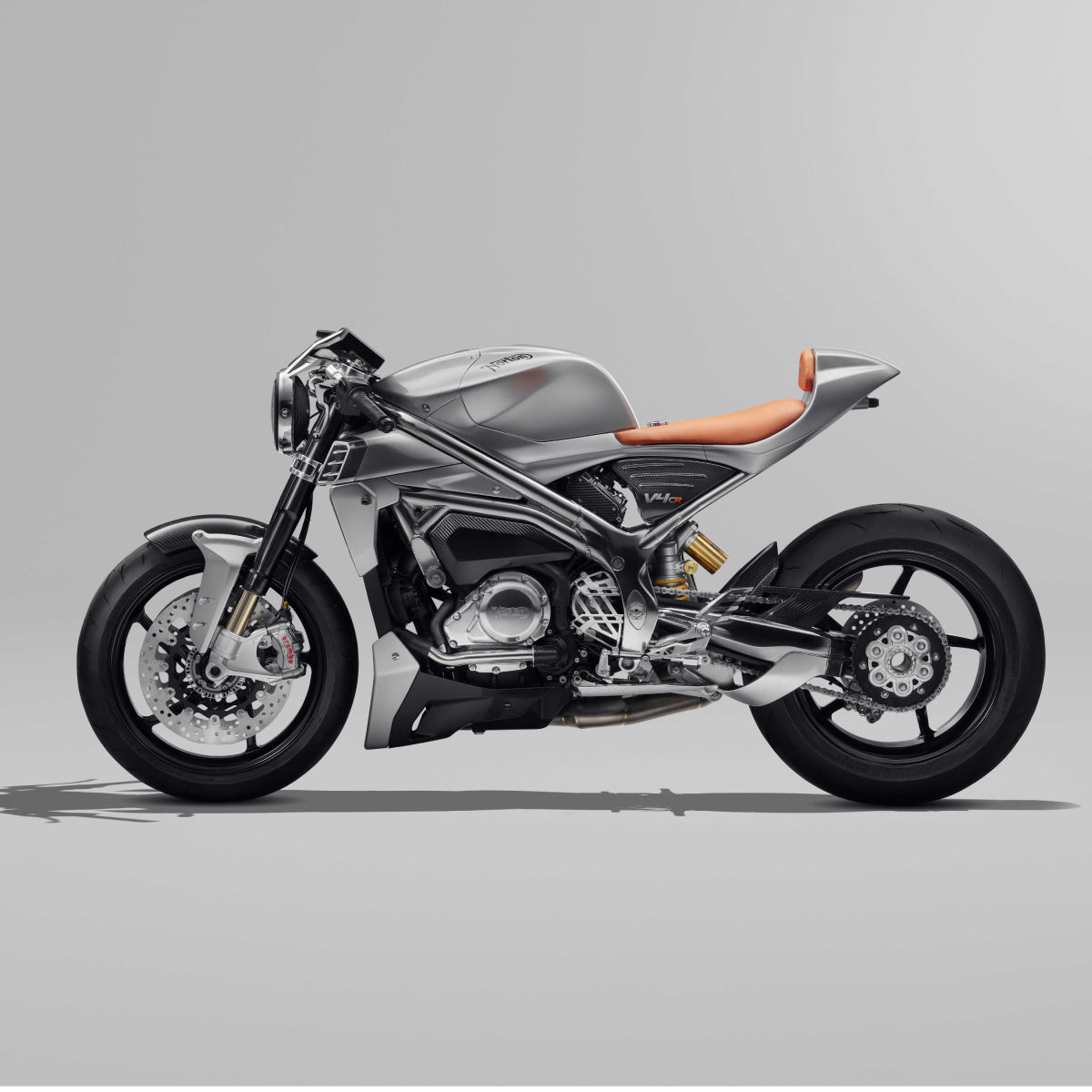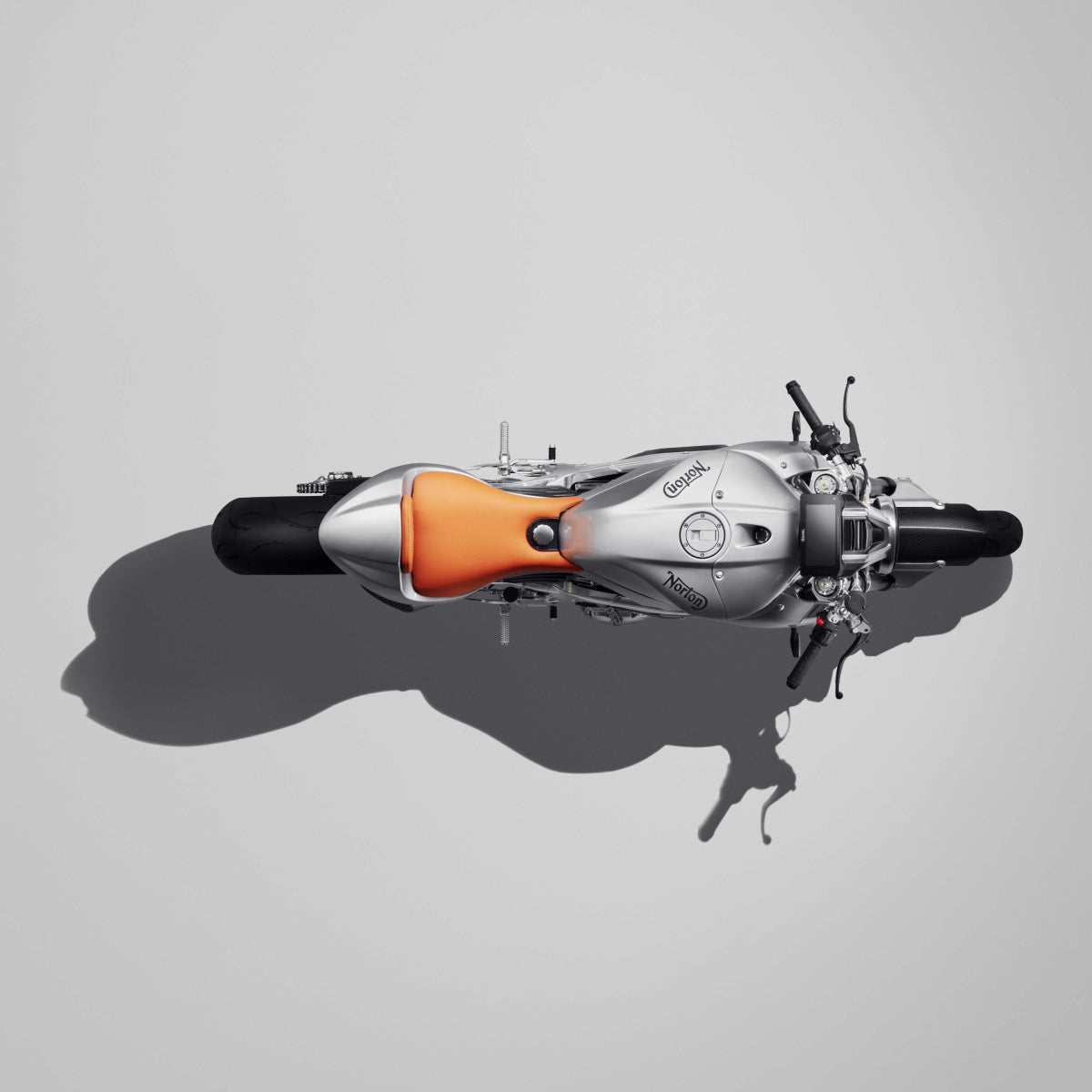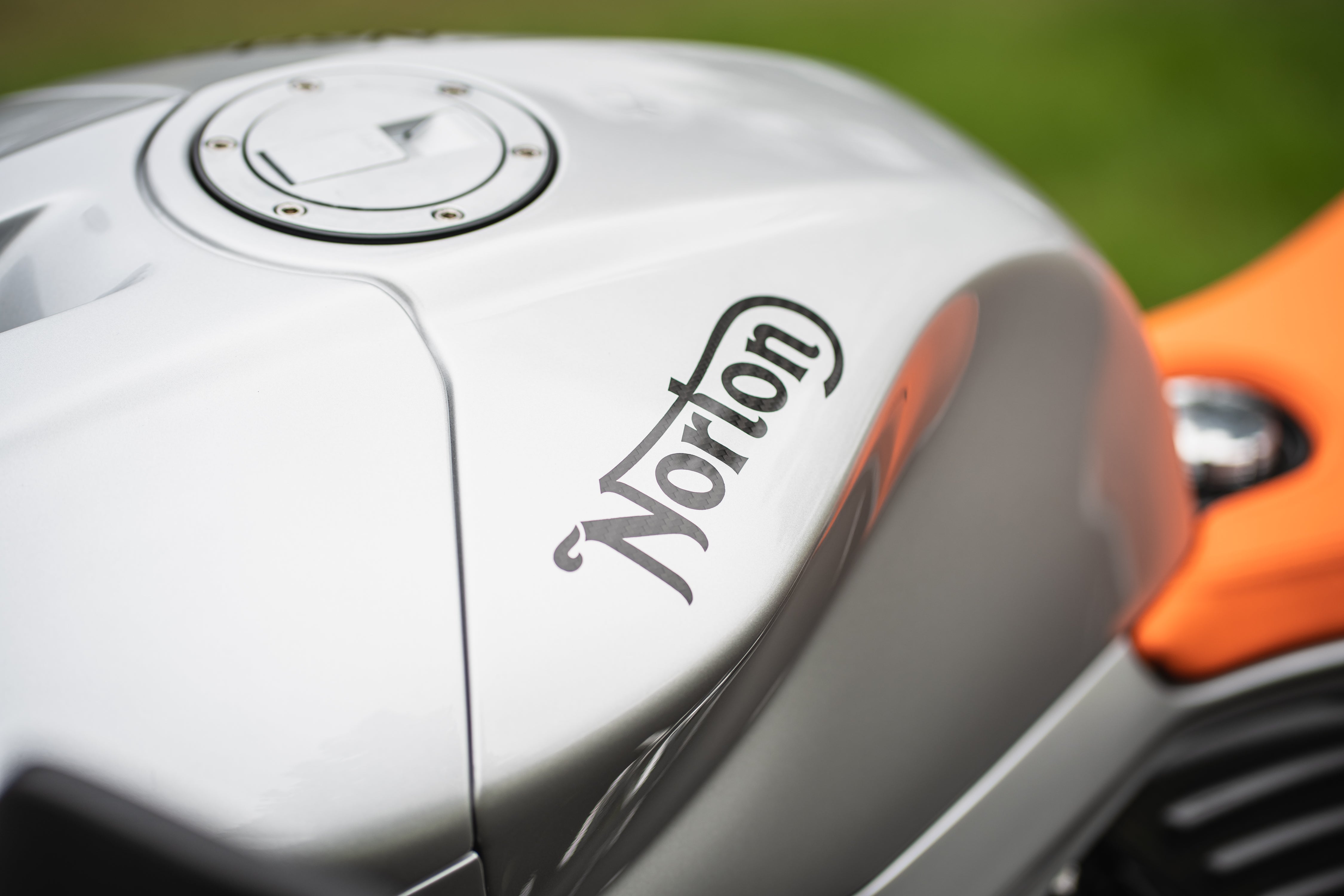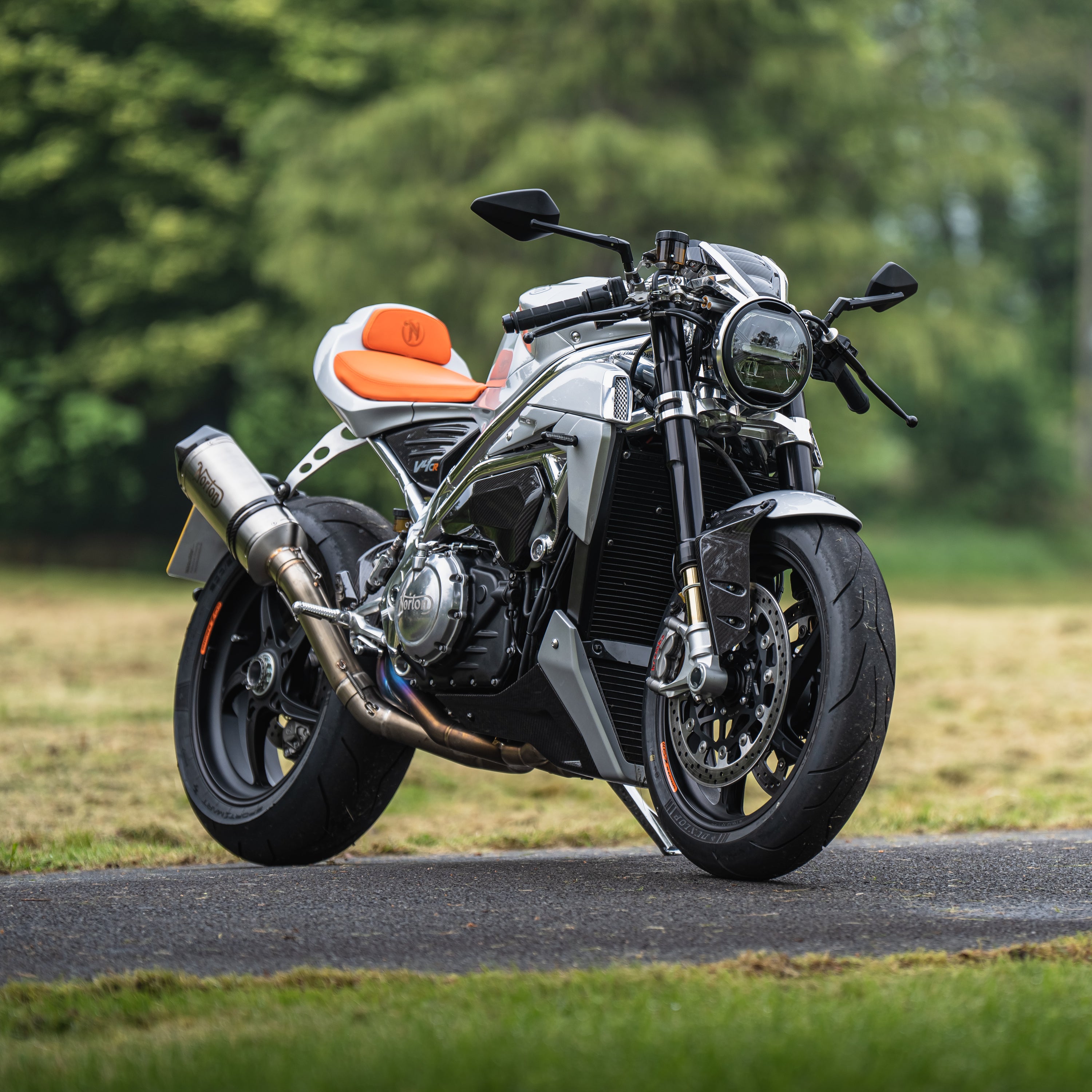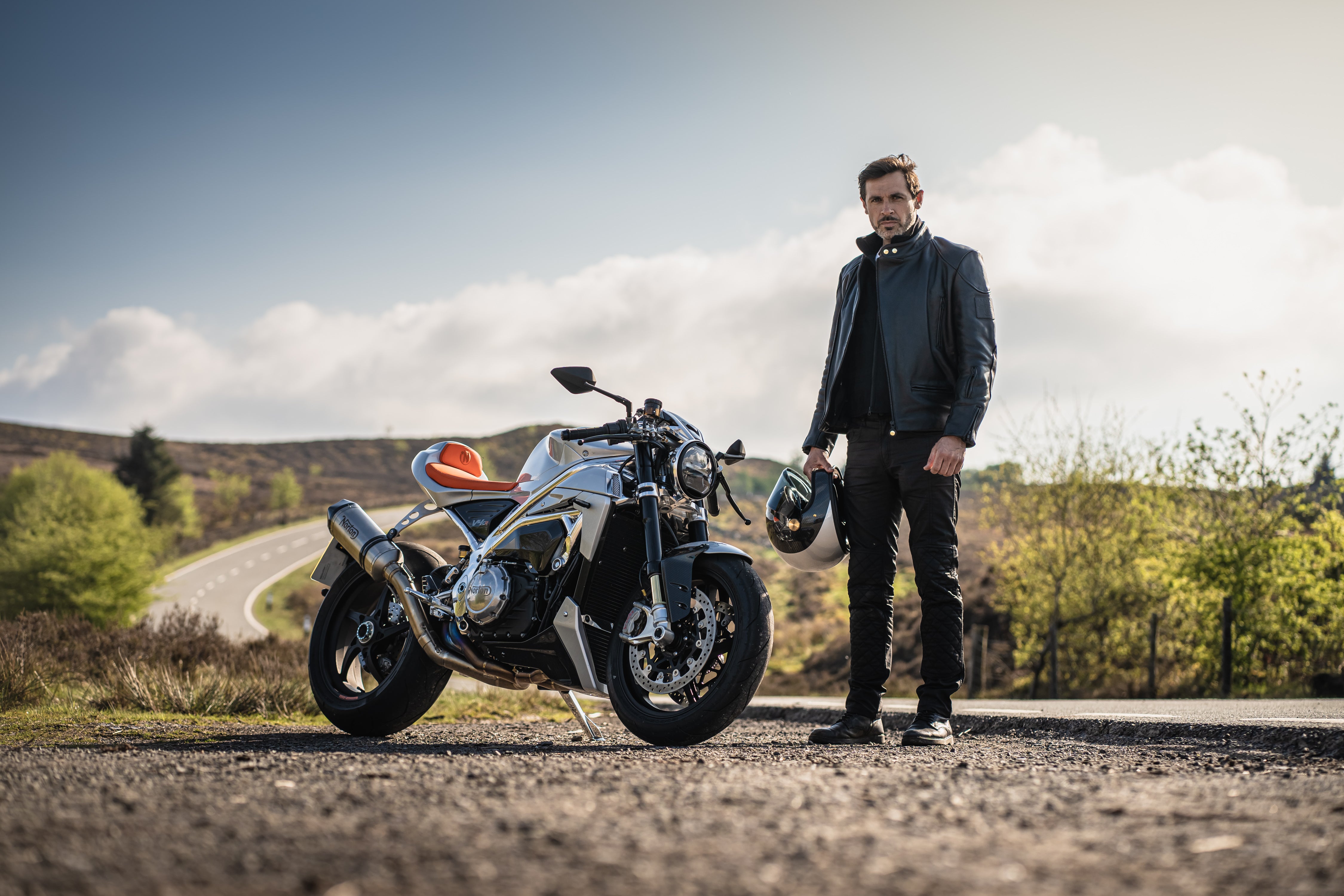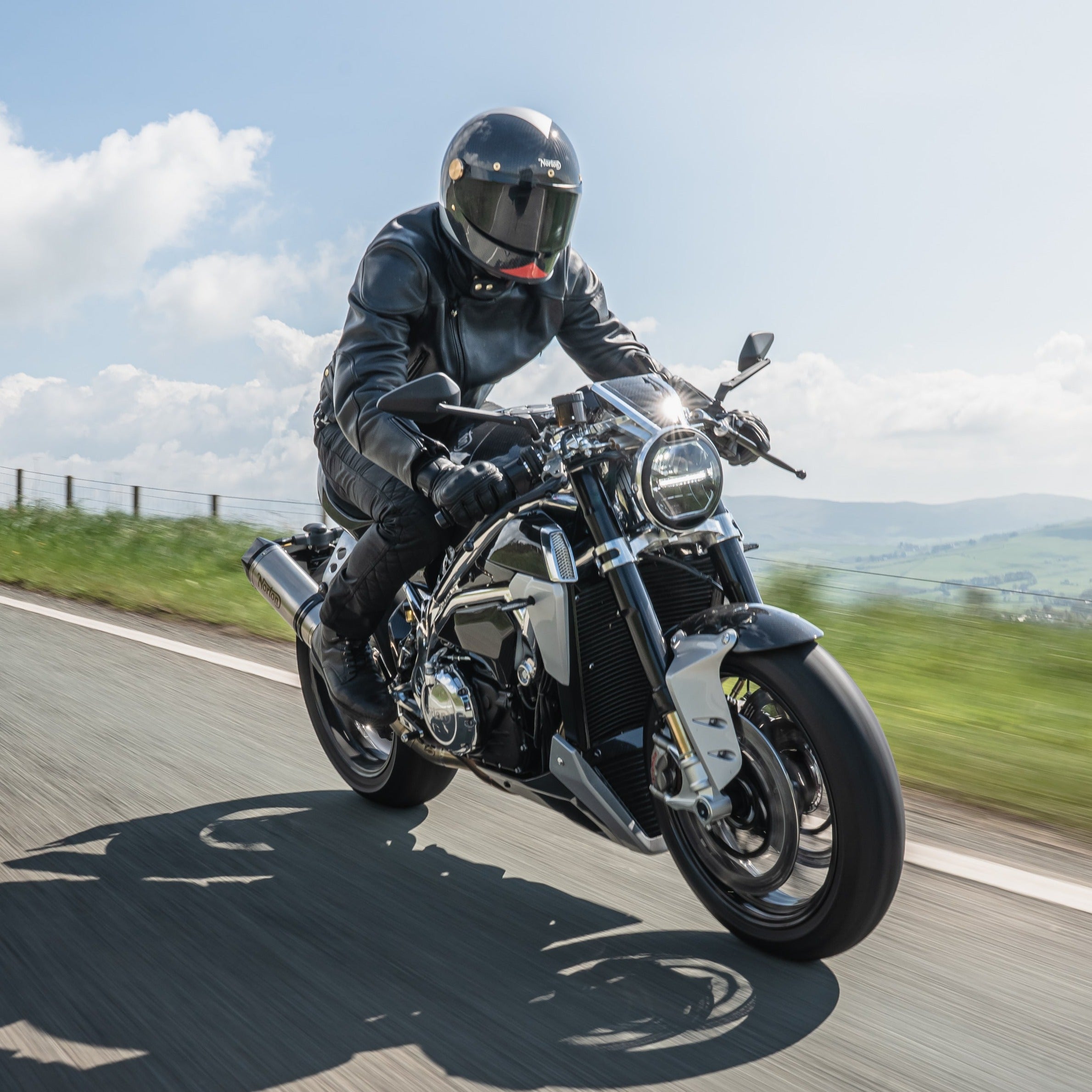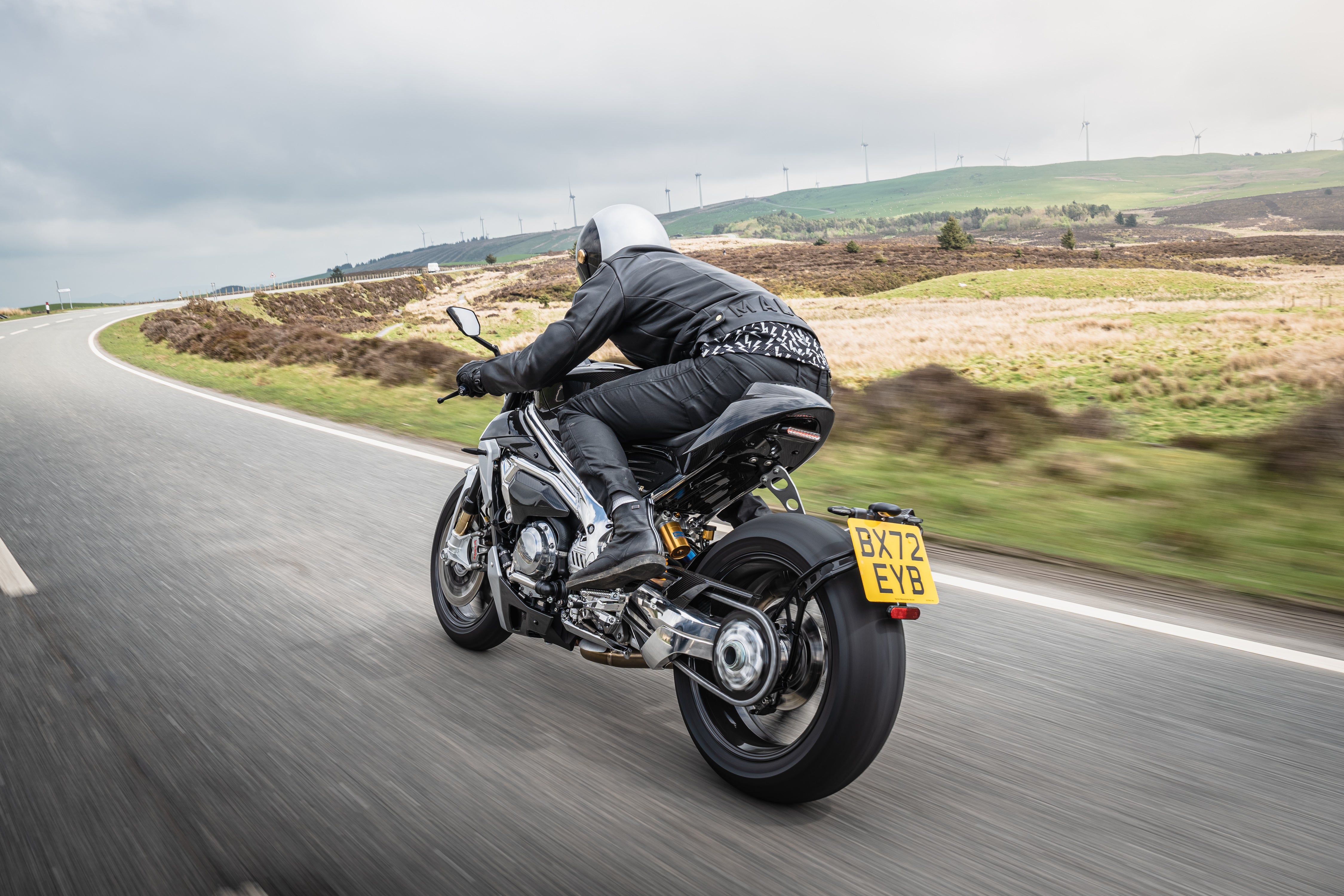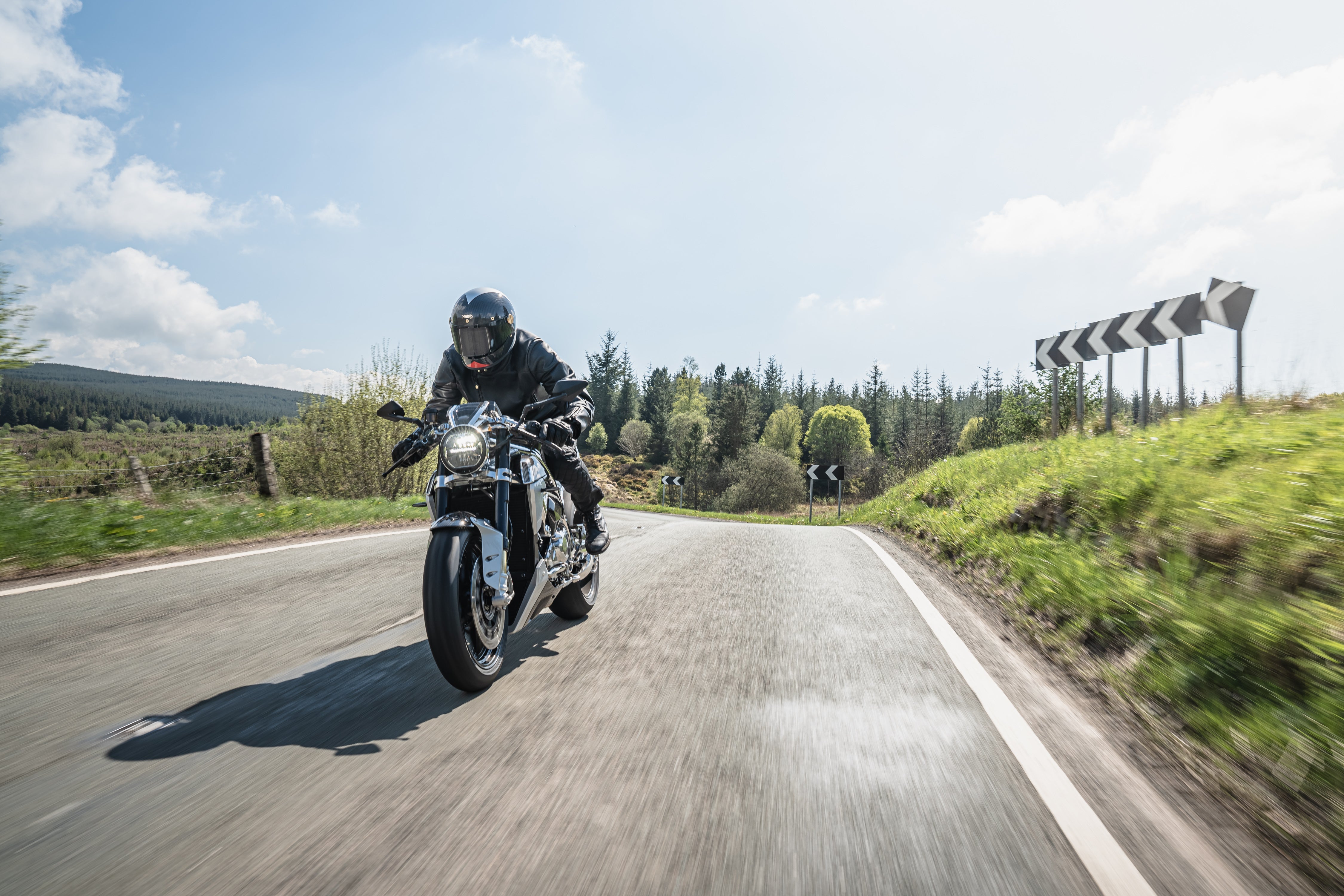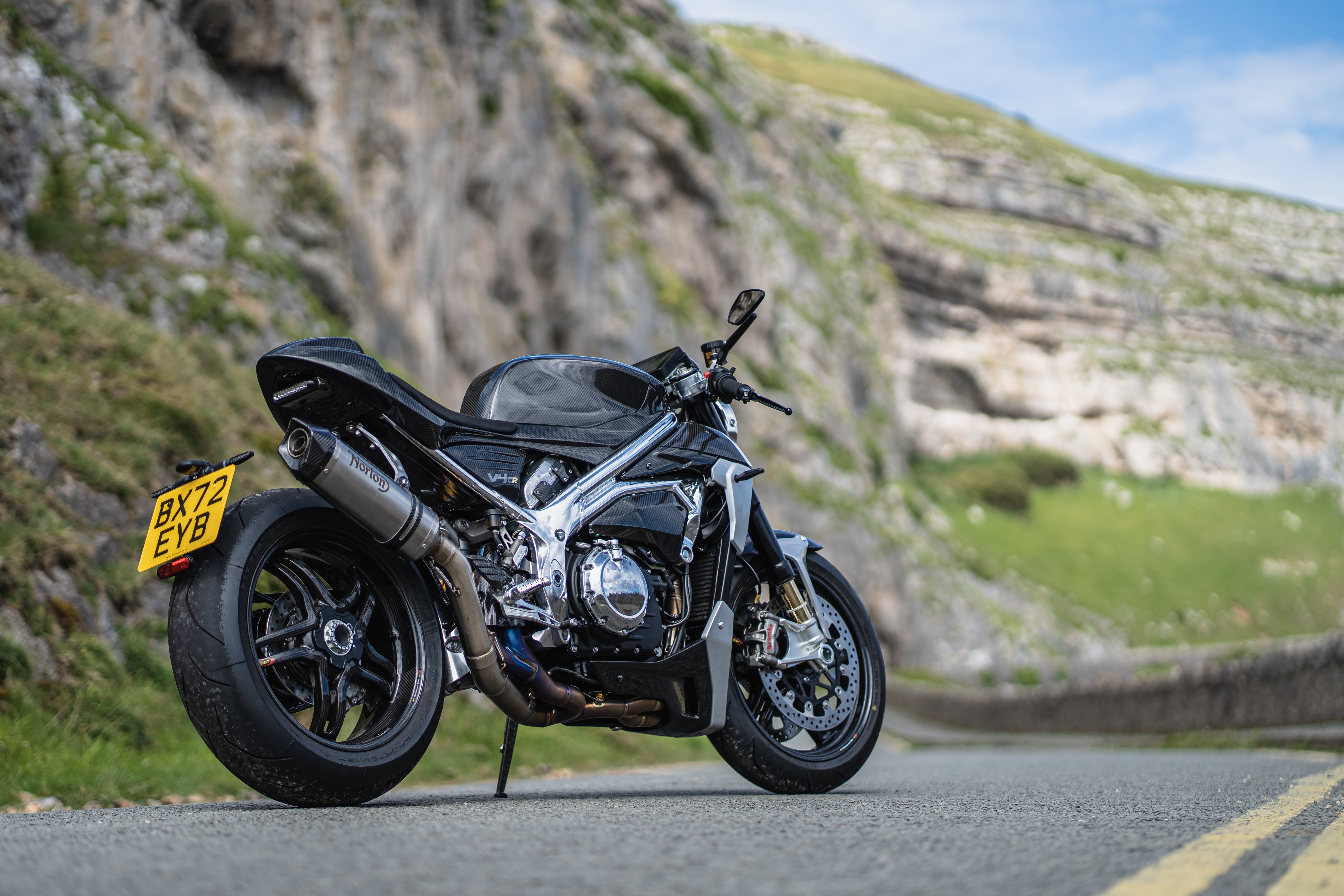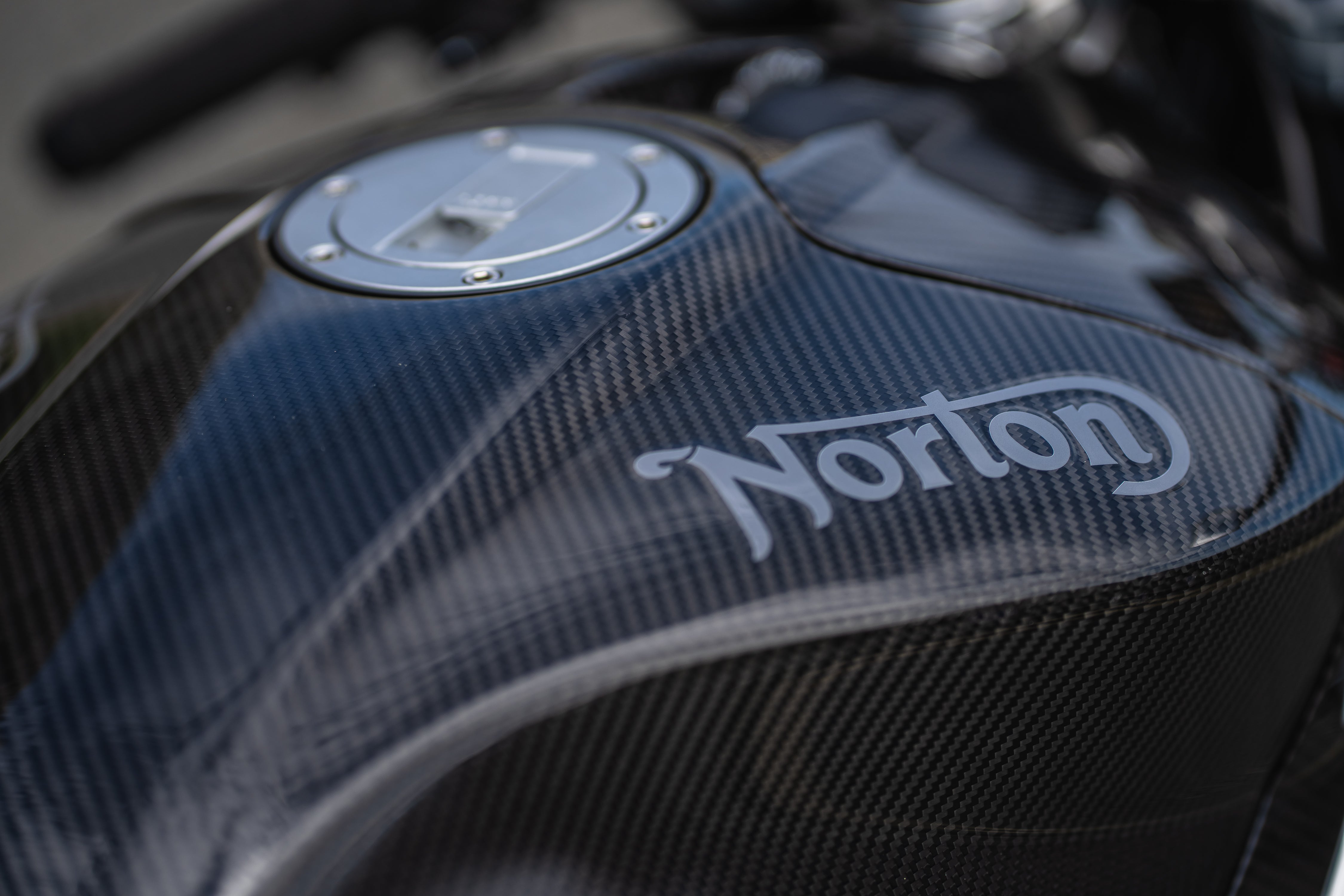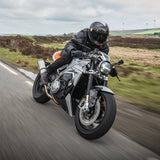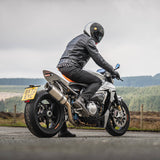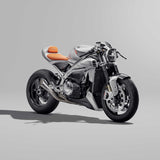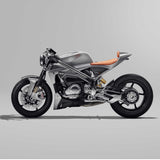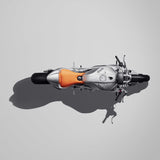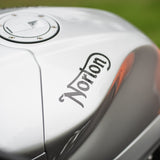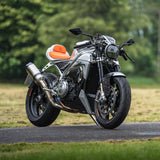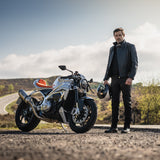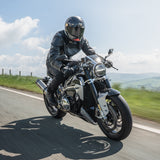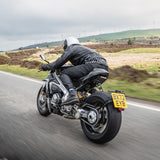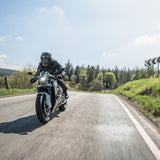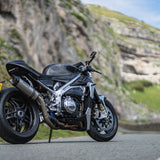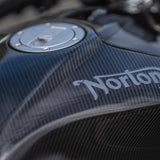 Reserve Now
The V4CR is Norton's newest bike and it's currently in the prototype phase. Just like the Commando and V4SV, the V4CR will be handmade at our factory in Solihull.
We've taken everything from the V4SV that we've spent years perfecting and placed it in the V4CR, so it's the same surefooted handling, the same pinpoint power delivery and the same unparalleled attention to detail; we've just taken away the barrier between you and the ride. The V4CR is the pure, unmatched joy of the wind in your face and the bugs on your visor.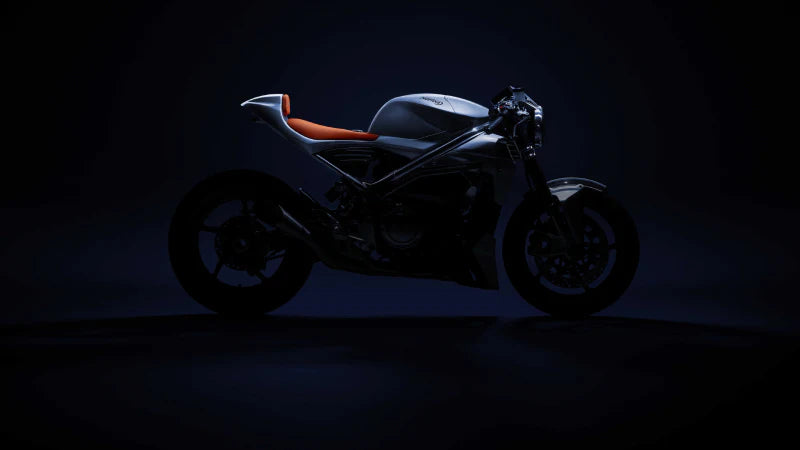 DISCLAIMER
The V4CR has not yet entered production. The specification will be included in this page when finalised.